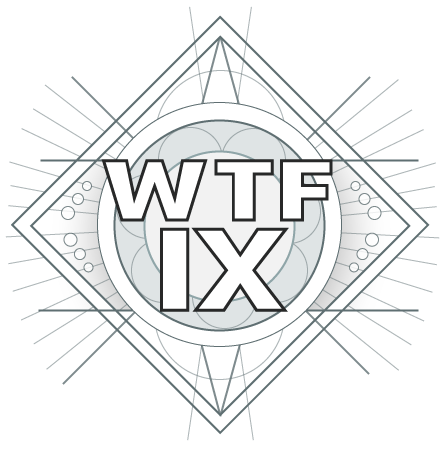 Xur's fucked off
Xûr found in 139.786 seconds
How about you consider donating a few clams to a local food pantry for Giving Tuesday? Tosa Cares is an org your ol' boy Dorkthrone is proud to work with so give them some fucking money you clowns.
Public Xûrvice Announcement
IMPORTANT DISCORD BOT PSA: If you have added the bot to your server, please see the bot page for an important PSA to make sure the bot will keep running smoothly for you.
Hey, speaking of which, did you know we have a Discord bot that posts Xûr's location each week?
Spider WANTED Bounties
Arcadian Chord (Powerful Bounty)
Nessus > Adventure Beacon
Arcane Mind
Nessus > The Cistern [Random Spawn] (High Value Target)
Blood Cleaver (Powerful Bounty)
Io > Adventure Beacon
Calzar, Scarred Captain
EDZ > The Sludge > Shaft 13 Lost Sector [E]
Consul Partisan
Tangled Shore > Sorik's Cut (Cryo Pod Public Event Boss)
Devourer Darg
EDZ > Sunken Isles > Skydock IV Lost Sector [Left of Echion Hold]
Disgraced Braccus
EDZ > Winding Cove > [Random Spawn] (High Value Target)
Downpour Captain
EDZ > Winding Cove > The Weep Lost Sector
Drained Captain
EDZ > Whispered Falls
Dust-Choked Thrag
EDZ > Firebase Hades > Excavation Site XII Lost Sector [E]
Fortifier Yann
EDZ > Sunken Isles > The Quarry Lost Sector [Central]
Ghaul Devotee
Io > Lost Oasis [Random Spawn] (High Value Target)
Golmuut
Titan > The Rig > Cargo Bay 3 Lost Sector [N]
Gravetide Summoner (Powerful Bounty)
Titan > Adventure Beacon
Irxis Partisan
EDZ > The Gulch > [Random Spawn] (High Value Target)
Hiraks' Familiar
Titan > Siren's Watch > [Random Spawn] (High Value Target)
Karagul
Titan > The Rig > Methane Flush Lost Sector [NE Corner]
Keresh, Champion of Xol
Mars > Core Terminus
Kurg, The All-Seeing Force
EDZ > Firebase Hades > The Pit Lost Sector [NW]
Metal Captain
EDZ > Trostland > The Drain Lost Sector [Central]
Mazan, Lost Captain
EDZ > Trostland > Widow's Walk Lost Sector (left of the church)
Narik's Reborn
Nessus > Glade of Echoes > The Carrion Pit Lost Sector [SE]
Pakrion
Nessus > The Tangle > Ancient's Haunt Lost Sector [W]
Pallas Siegebreaker
Tangled Shore > Thieves' Landing > [Cryo Pod Public Event] (High Value Target)
Pandrok, Pillar of Nothing
Io > The Rupture > Sanctum of Bones Lost Sector [E] (directly to the right of the Rupture landing zone)
Phyzann, Drowned Captain
EDZ > The Gulch > Flooded Chasm Lost Sector [E]
Prince of Yul
Tangled Shore > Jetsam of Saturn
Qeldron, Keeper
IO > Lost Oasis > Ulan-Tan Lost Sector [NW]
Queenbreaker
EDZ > Trostland ([)High Value Target)
Ruined Mind
IO > The Rupture > Aphix Conduit Lost Sector [SE]
Saturn Survivor
EDZ > The Sludge > [Random Spawn] (High Value Target)
Shayotet Partisan
Nessus > The Cistern > The Conflux Lost Sector [N] (North of the Well of Flames)
Silent Fang (Powerful Bounty)
EDZ > Adventure Beacon
Splendid Mind
Nessus > Glade of Echoes > [Random Spawn] (High Value Target)
Sunless Captain
EDZ > Trostland > Terminus East Lost Sector [NE]
Subterranean Mind
Mercury > Pariah's Refuge Lost Sector [SE]
Student of Beltrik
Nessus > Exodus Black [Random Spawn] (High Value Target)
Tattered Dusk Captain
Nessus > Exodus Black > The Rift Lost Sector [W]
Thaan'hul
Titan > The Rig > DS Quarters-2 Lost Sector
The Eye in the Dark (Powerful Bounty)
Mars > Adventure Beacon
Thyrdron
Nessus > Artifact's Edge > The Orrery Lost Sector [N]
Varghul, Fragment of Oryx
EDZ > The Sludge > Cavern of Souls Lost Sector [C] (right in the center of the region)
Valus Dulurc
Mars > Glacial Drift > Ma'adim Subterrane Lost Sector [E]
Zerz, The Unstoppable Weight
EDZ > Firebase Hades > Pathfinder's Crash Lost Sector [SE]