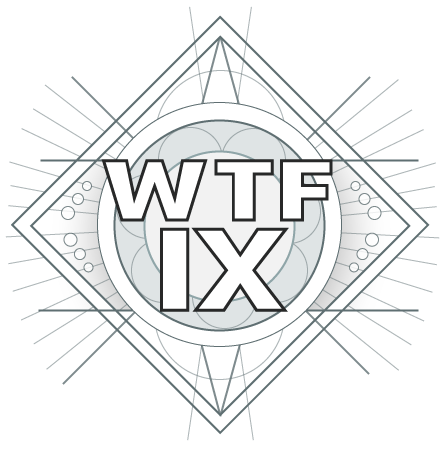 Nessus > Watcher's Grave > On the barge
Xûr found in 26.629 seconds
Wûr a mask!
Public Xûrvice Announcement
Hello. It is I, NotDisliked, the developer of the site and one half of the Where The Fuck Is Xur team. I have a Twitter. I would like it if you followed me. I want to interact with more people. This has been my best attempt at begging for clout. Thank you for your time.
Also, we have a Discord bot. It's pretty cool, and is still working. I'm not sure how, but I'll take it.
It's 2AM.
Spider WANTED Bounties
Arcadian Chord (Powerful Bounty)
Nessus > Adventure Beacon
Arcane Mind
Nessus > The Cistern [Random Spawn] (High Value Target)
Blood Cleaver (Powerful Bounty)
Io > Adventure Beacon
Calzar, Scarred Captain
EDZ > The Sludge > Shaft 13 Lost Sector [E]
Consul Partisan
Tangled Shore > Sorik's Cut (Cryo Pod Public Event Boss)
Devourer Darg
EDZ > Sunken Isles > Skydock IV Lost Sector [Left of Echion Hold]
Disgraced Braccus
EDZ > Winding Cove > [Random Spawn] (High Value Target)
Downpour Captain
EDZ > Winding Cove > The Weep Lost Sector
Drained Captain
EDZ > Whispered Falls
Dust-Choked Thrag
EDZ > Firebase Hades > Excavation Site XII Lost Sector [E]
Fortifier Yann
EDZ > Sunken Isles > The Quarry Lost Sector [Central]
Ghaul Devotee
Io > Lost Oasis [Random Spawn] (High Value Target)
Golmuut
Titan > The Rig > Cargo Bay 3 Lost Sector [N]
Gravetide Summoner (Powerful Bounty)
Titan > Adventure Beacon
Irxis Partisan
EDZ > The Gulch > [Random Spawn] (High Value Target)
Hiraks' Familiar
Titan > Siren's Watch > [Random Spawn] (High Value Target)
Karagul
Titan > The Rig > Methane Flush Lost Sector [NE Corner]
Keresh, Champion of Xol
Mars > Core Terminus
Kurg, The All-Seeing Force
EDZ > Firebase Hades > The Pit Lost Sector [NW]
Metal Captain
EDZ > Trostland > The Drain Lost Sector [Central]
Mazan, Lost Captain
EDZ > Trostland > Widow's Walk Lost Sector (left of the church)
Narik's Reborn
Nessus > Glade of Echoes > The Carrion Pit Lost Sector [SE]
Pakrion
Nessus > The Tangle > Ancient's Haunt Lost Sector [W]
Pallas Siegebreaker
Tangled Shore > Thieves' Landing > [Cryo Pod Public Event] (High Value Target)
Pandrok, Pillar of Nothing
Io > The Rupture > Sanctum of Bones Lost Sector [E] (directly to the right of the Rupture landing zone)
Phyzann, Drowned Captain
EDZ > The Gulch > Flooded Chasm Lost Sector [E]
Prince of Yul
Tangled Shore > Jetsam of Saturn
Qeldron, Keeper
IO > Lost Oasis > Ulan-Tan Lost Sector [NW]
Queenbreaker
EDZ > Trostland ([)High Value Target)
Ruined Mind
IO > The Rupture > Aphix Conduit Lost Sector [SE]
Saturn Survivor
EDZ > The Sludge > [Random Spawn] (High Value Target)
Shayotet Partisan
Nessus > The Cistern > The Conflux Lost Sector [N] (North of the Well of Flames)
Silent Fang (Powerful Bounty)
EDZ > Adventure Beacon
Splendid Mind
Nessus > Glade of Echoes > [Random Spawn] (High Value Target)
Sunless Captain
EDZ > Trostland > Terminus East Lost Sector [NE]
Subterranean Mind
Mercury > Pariah's Refuge Lost Sector [SE]
Student of Beltrik
Nessus > Exodus Black [Random Spawn] (High Value Target)
Tattered Dusk Captain
Nessus > Exodus Black > The Rift Lost Sector [W]
Thaan'hul
Titan > The Rig > DS Quarters-2 Lost Sector
The Eye in the Dark (Powerful Bounty)
Mars > Adventure Beacon
Thyrdron
Nessus > Artifact's Edge > The Orrery Lost Sector [N]
Varghul, Fragment of Oryx
EDZ > The Sludge > Cavern of Souls Lost Sector [C] (right in the center of the region)
Valus Dulurc
Mars > Glacial Drift > Ma'adim Subterrane Lost Sector [E]
Zerz, The Unstoppable Weight
EDZ > Firebase Hades > Pathfinder's Crash Lost Sector [SE]